"I want to let you know how much I appreciate your company, and your dedication to producing such high quality, essential healing foods harvested with integrity, commitment and love. I have many of my patients adding your Sea Vegetable Powder to their morning nutritional smoothies or using your Sea Vegetable Blend or Bladderwrack capsules. This provides them with natural whole food hand harvested sea vegetables rich in organic iodine, alginates, phenols, carotenoids, and other intrinsic health promoting nutrients. When I lecture, in this country and others, I give great testimony to the merits of seaweed, and always recommend Naturespirit Herbs. Your products fill a huge void in my healing toolbox of botanical, nutritional and dietary medicine. I thank you, and so do my patients.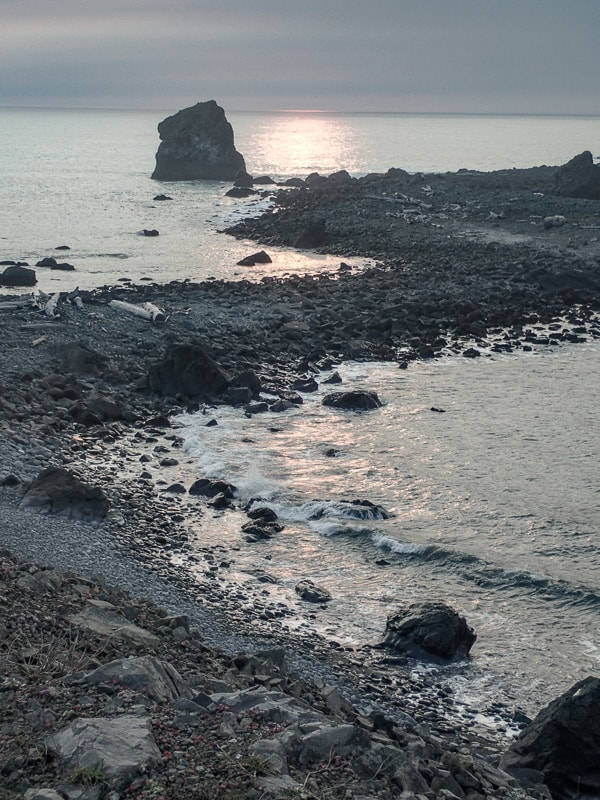 "I have been purchasing Naturespirit Herbs' products since 2001. As a health care practitioner, I've had the opportunity to bring their products into several integrative clinics. Their sea vegetables and herbal extracts have helped thousands of people. I continue to use their products in my own practice and recommend them to other people. Several times in 2001, I had the incredible experience of going out to the ocean at dawn to harvest seaweeds with James. I was impressed by how he worked with the cycles of the tides and his dedication to sustainable harvest practices. I also took part in the drying process. The seaweeds were brought home to James and Kari's land and quickly fresh air dried to maintain their potency. Timeless traditions, superb products and dedication that's hard to come by. Thank you."
"We have been using Naturespirit Herbs' kelp fronds as an ingredient in our sauerkraut products for eleven years. The quality is excellent, as is the customer service. Kari and James are ethical stewards of land and sea, harvesting in a manner that allows the plants and seaweeds to naturally regenerate."
"Your seaweeds were first recommended to me by Clinical Master Herbalist and Certified Nutritionist Donnie Yance. I have found that your Six Mix Seaweed Powder is exceptionally helpful in balancing endocrine function. Thank you for the excellent quality of your seaweeds and great customer service!"
"A few years ago, I started using Naturespirit's Kombu and Bladderwrack powders along with selenium. It really helped improve my thyroid health. The information provided by James and Ryan Drum on the thyroid is invaluable and much appreciated. I refer patients to his website often. Also, my kids love your Kelp Fronds and Sea Palm. They are easy, nutritious and delicious snacks."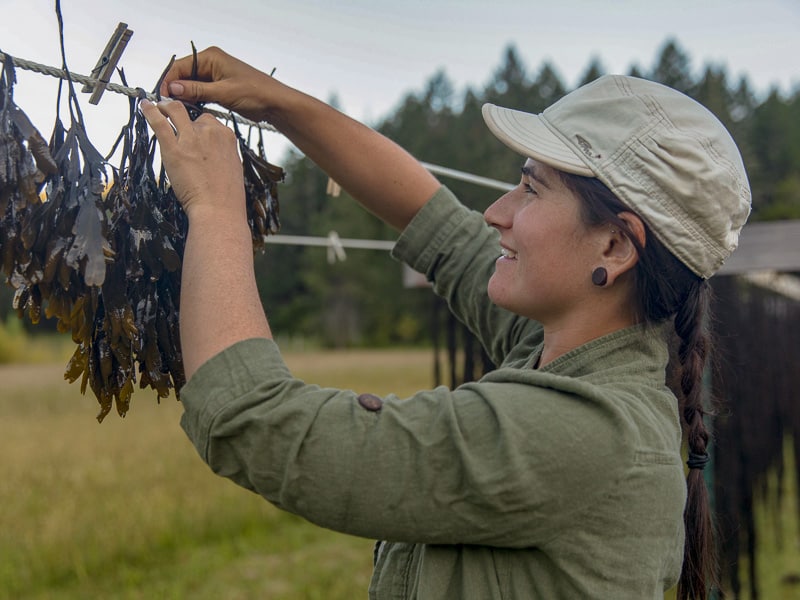 "Naturespirit Herbs has been a major contributor to building and sustaining the bulk sea vegetable section at People's Food Coop in Portland, Oregon. We carry a line of 8 different seaweeds in bulk, of which 90% comes from Naturespirit Herbs. The success of this section is due to their conscientious harvesting and the consistent quality of their sea vegetables. People's Food Coop would not be where it is today without Naturespirit Herbs."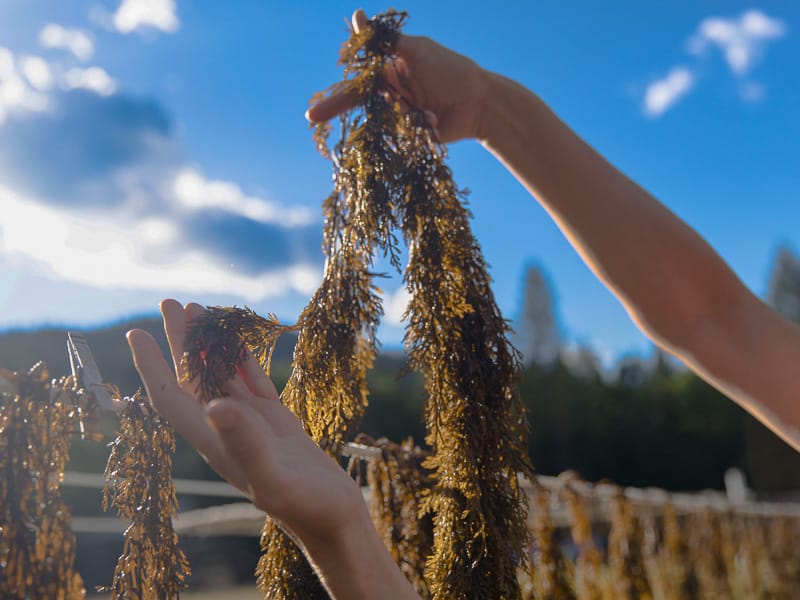 "Your Kelp Fronds are a major ingredient in our Umami Hot Sauce. We buy from you because they are sustainably harvested and because the flavor is incredible. You also have consistent quality and great customer service. Keep up the good work!"
"I started using your Gigartina when I had some health issues and had really good results. Now my whole family and many of my friends use it to stay healthy. It has been a real life-changer for us, thank you for making it available!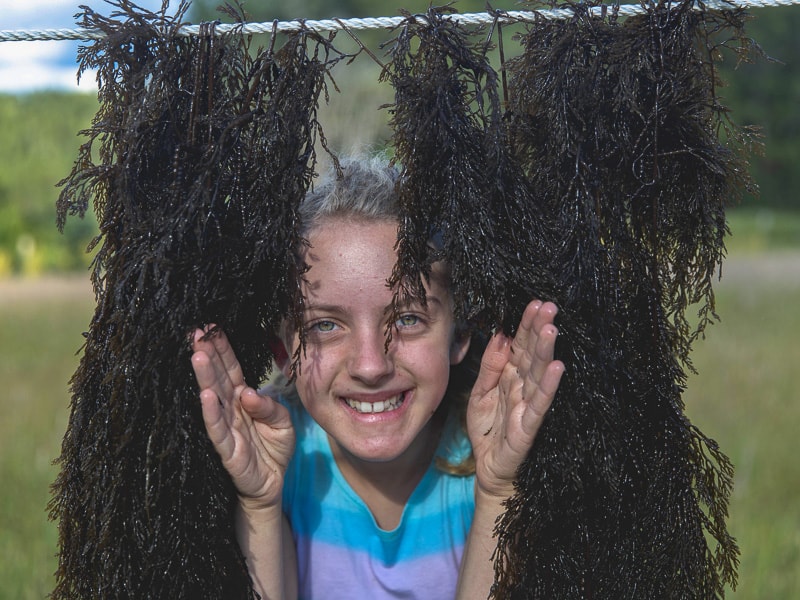 "I haven't been able to find a source for seaweed with the same level of quality, and from whom I trusted. I also appreciate the care that you take when you are harvesting."
"I decided to try your seaweeds based on the recommendation of herbalist Susun Weed. Bladderwrack in particular has helped regulate my thyroid and my immune system. I also appreciate that you take the time to answer my questions in person."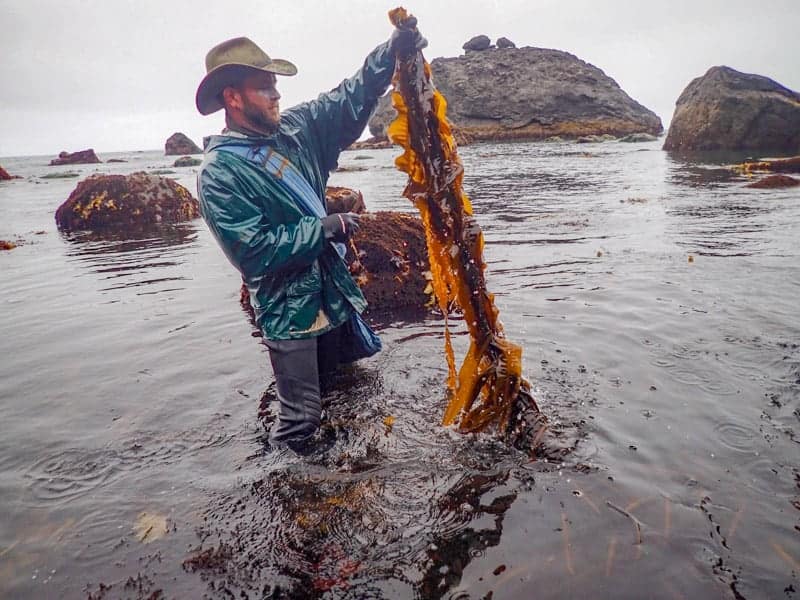 "I worked for you several years ago, and gained an invaluable and lasting education about seaweeds, herbs and health. Being a part of your team gave me a glimpse into your process from start to finish, and I have great respect for what you folks do. Also, your Red Marine Algae capsules have not only helped me maintain my health over the years, but have become literal foundation blocks on which I have built up an understanding in my own personal healing. There is a definite magic in your medicine!
""No matter how concentrated or powerful an extract you make from plants, if the starting materials are not quality, the finished product won't be either. When we started using fresh herbs from Naturespirit, the potency and overall vitality, flavor profile, and efficacy of our spagyric extracts increased. The Naturopaths using our products noticed the change as well. Whether wildcrafted or organically cultivated, the fresh plants we get from James and Kari are consistently of the highest quality we can imagine. We rest easy knowing that they care for the herbs and the ecosystems where they are harvested. It's clear that they also care for the healing that they bring from the Earth into the world."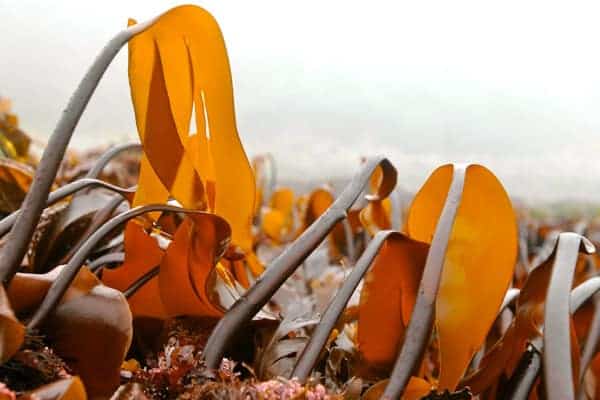 "As a professional chef, I've always thought that Chinese Wakame was very unpleasant, and I hoped (correctly, it turns out) that seaweeds from the West coast would yield a far superior product.
Your seaweeds have helped me convince a lot of suspicious people (fellow chefs included) that sea vegetables are delicious! I also like purchasing from small purveyors who are passionate about what they do."
"My acupuncturist recommended you because of the high integrity and purity of your products. My hair started getting thicker again after taking a teaspoonful of your Six Mix Seaweed Powder daily. I think this combination of seaweeds is a great way to get minerals into the body".
"I really appreciate your expertise and the way you take time to give great advice. Your herbal formulas in particular have helped me: the Breathe Deep was a great help and kept me off pharmaceutical drugs. Your Adrena Tone and Adaptogen Blend formulas got my energy back and helped me to feel calmer."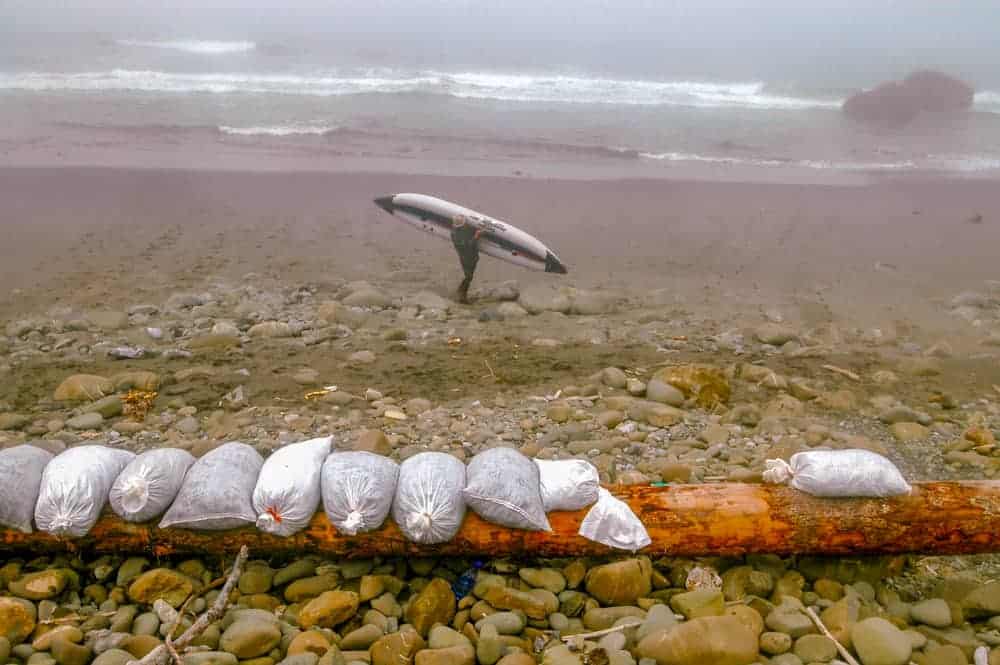 "I try to include some seaweed in my diet every day, and it helps with my digestion. I am constantly trying to balance my gut flora, and I'm not sure if it's the transit time or mineral composition that it helps, but it does indeed help. I also like having some on hand at my clinic for my clients."
"In 2014 I was facing some serious health challenges. I feel that Naturespirit seaweeds and tinctures have been an incredible addition to my healing journey program. I also use these products with my clients."
"I've been using Naturespirit Sea Vegetable Blend for two years. Recommended by my Naturopath. Feeling great. I'm in my 80's and as active and healthy as ever. It's wonderful support for an active, healthy life."
"Your seaweed capsules have given me an easy way to increase my iodine intake to support a healthy thyroid from a high quality, safe food source. I also use Kelp Fronds in cooking to extend the benefits to my whole family. I love your products!"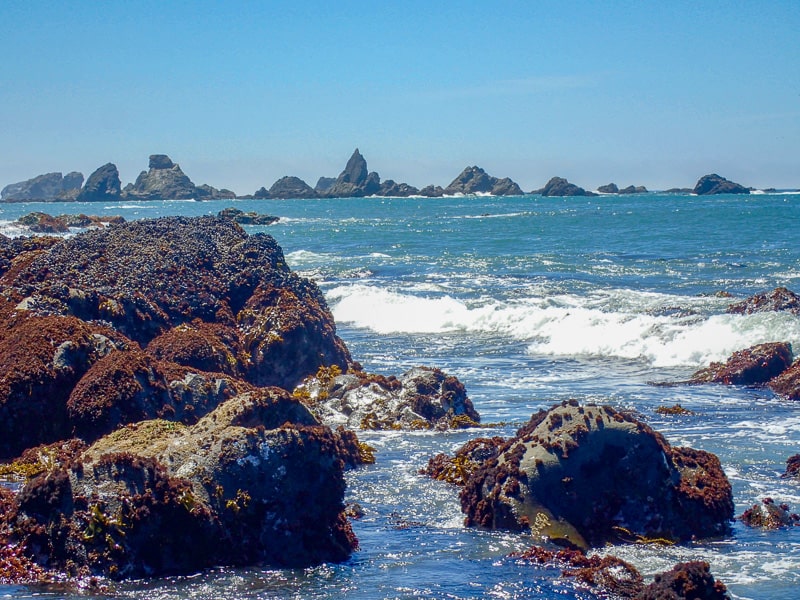 "It's great talking with people that understand when you have Thyroid and Adrenal issues, and that you have products that I can benefit from."
"The effects of taking Gigartina were noticeable almost immediately. I use it every day to support my immune system."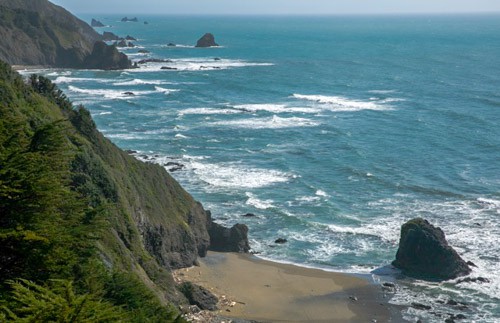 "Your Kelp Fronds are a delicious, nutritious snack, full of minerals and vitamins. I eat them instead of potato chips, especially at work when I'm busy. They give me better energy, clarity and endurance all day long!"
""Over the years we have received great help from these products from sleep to pain relief."
"Your Elderberry extract has been a lifesaver for my family. It kept us healthy all winter.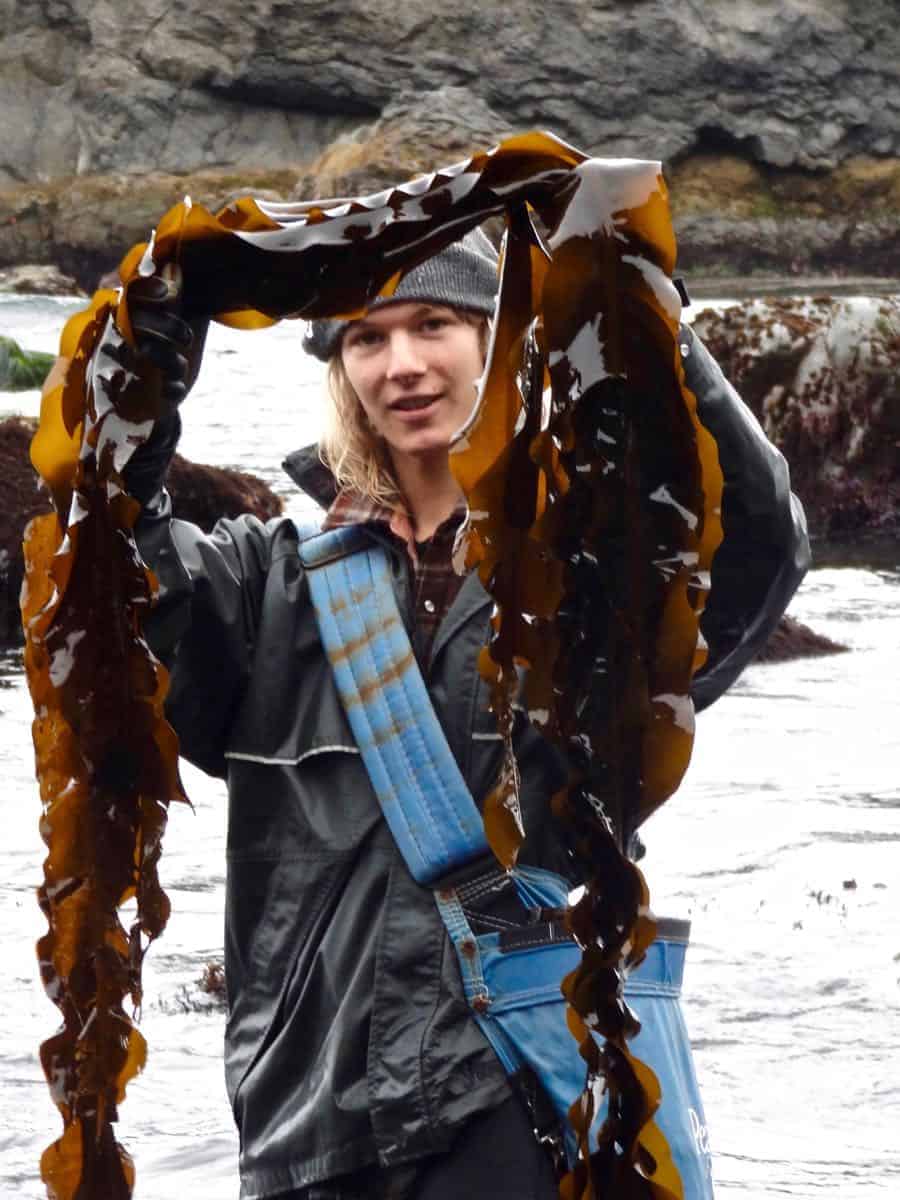 "I've been eating Sea Palm and Kombu from Naturespirit Herbs for 24 years. I trust Naturespirit to harvest responsibly and to provide quality sea vegetables. I appreciate Naturespirit's low tech, down to earth business. Sea Palm is a wonderful compliment in my pasta along with tamari, butter or olive oil, minced garlic, sometimes kale, onions and other veggies. I also boil garbanzo beans and black beans with Kombu to make them more easily digestible and flavorful."
"I appreciate that you are a small, trustworthy company, with the health of your customers, the earth and the sea in mind."
"I decided to buy from you after I helped process seaweed at your farm for a couple days and realized how good of a job you do.Your seaweed capsules help keep my energy high during the day. I usually crash in the afternoon, but if I take one seaweed capsule beforehand I have energy into the evening."
"I add your Bladderwrack Powder to my breakfast smoothies. I've noticed better clarity in my thinking when I do, and I miss it when I don't!"
"I have been using your Kelp, Kombu and Wakame in my Emerald Salt and Golden Gomasio blends. I'm very happy with the flavor and quality of your seaweeds."
Having done some research back in 2015 to understand thyroid function, etc., I decided to add your seaweed blend as a supplement to my already very nutritious diet. I believe it contributes to my well-being. I have never taken any thyroid medication, nor am I on any medications at age 64, and I am still experiencing excellent health -- very physically active, and energetic (and caffeine free).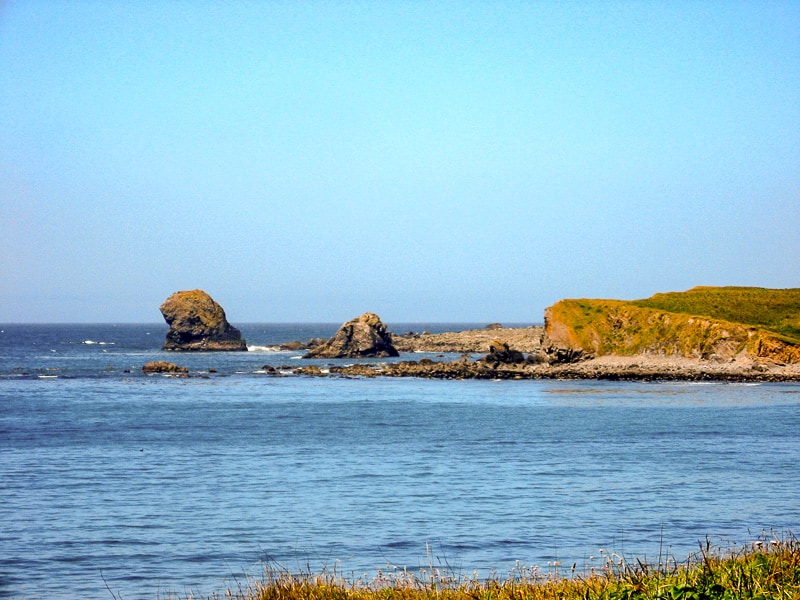 "Thank you for the wonderful information you shared about how to support healthy adrenal function!"
Seaweeds are easy to incorporate into my diet for snacking (especially Sea Palm) when I'm craving potato chips! The others are yummy in my soups and stews... they taste good and fresh."
"I appreciate the quality and reliability of your products and company. Your seaweed powders and capsules have been very supportive as an adjunct to thyroid protocols and as an overall mineral supplement."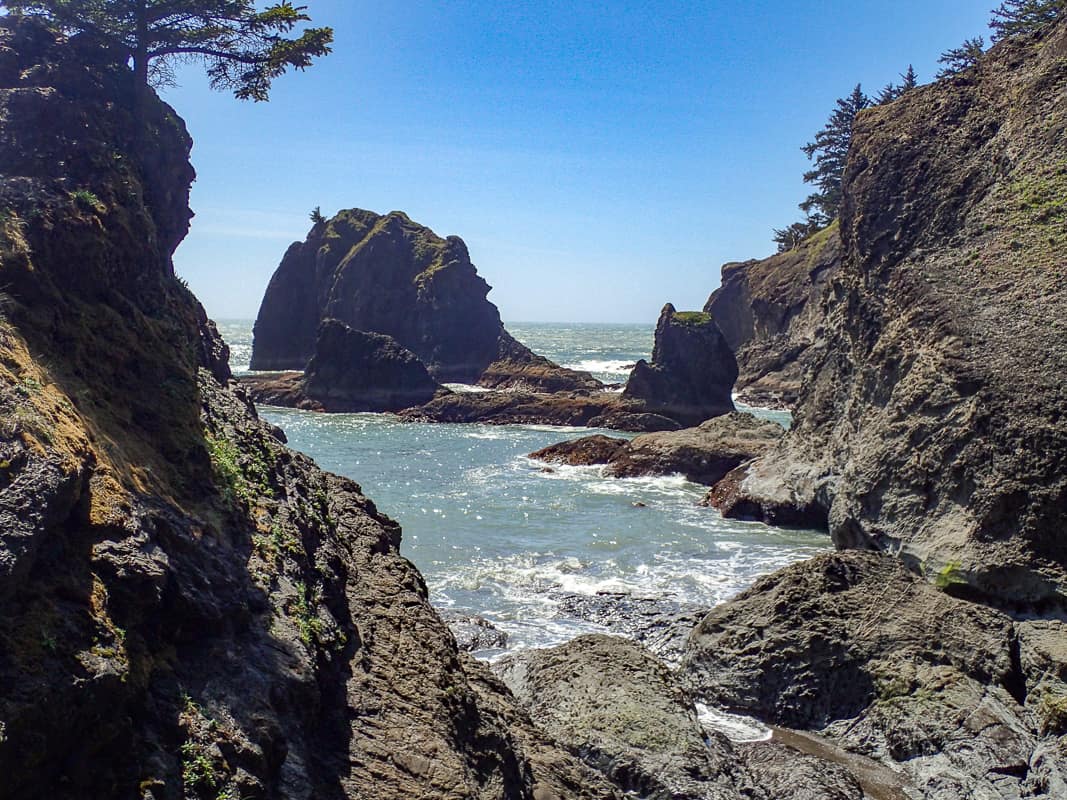 "As a master herbalist, I am very particular about where I source my herbs. Through blessing and research, I found Naturespirit Herbs and they have been my go-to company for my herbal needs.
Thank you, James and Kari - you have brought herbs to me that I never otherwise would have had the chance to work with - much less in their fresh state!"
"I first heard about Naturespirit Herbs while listening to an Herb Mentor Radio interview with James about seaweeds and health. The folks at Naturespirit Herbs are very responsive, ship fast, and offer excellent education in picking the right items. I've had really great results with their Gigartina Powder."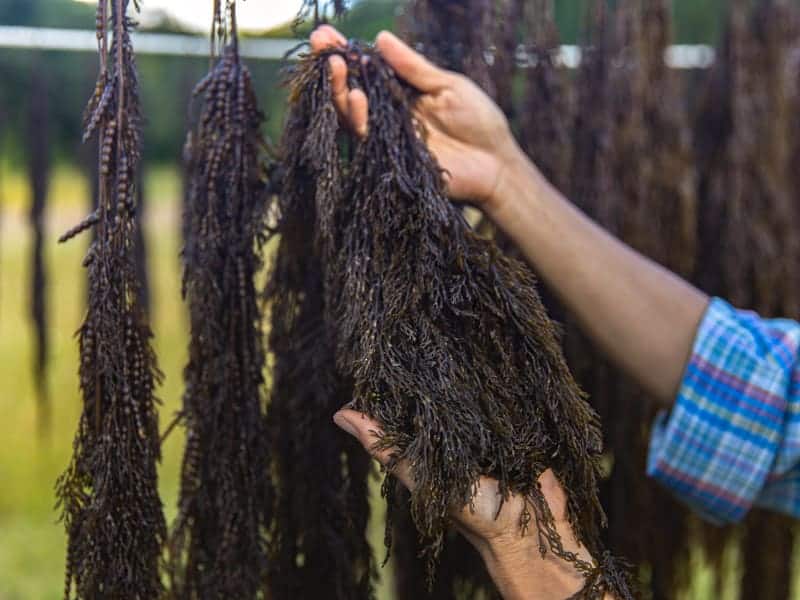 "Sea vegetables became part of my diet when I studied macrobiotics in NYC at the (now closed) Macrobiotic Center. As a fledging natural foods chef, I was fascinated to see how a sea vegetable-rich diet helped people to not only survive, but thrive.
In addition, I took classes at The Natural Gourmet Cooking School. During this time of culinary discovery, I began to develop recipes for sea vegetables, later publishing them in my first book, Total Breast Health, Power Foods for Protection and Wellness.
Through research, I discovered that iodine - a mineral abundant in sea vegetables - is essential to breast health, and that consumption of sea vegetables is also life-extending for men.
Shortly after Total Breast Health was released, I was introduced to Naturespirit's Sea Vegetable Powder through master herbalist and author Donald R. Yance. Donnie taught me to mix the powder with crushed flax seeds, pureed fruit (such as berries), a natural sweetener, and Natura's Beyond Whey – a unique whey from grass fed cows.
Eventually, I started using Naturespirit's St. John's Wort tincture, which I take every evening in a cup of herbal tea. My sleep became deep and restful. Through the years, I tried St. John's Wort from other companies, but the effects were not as discernible."